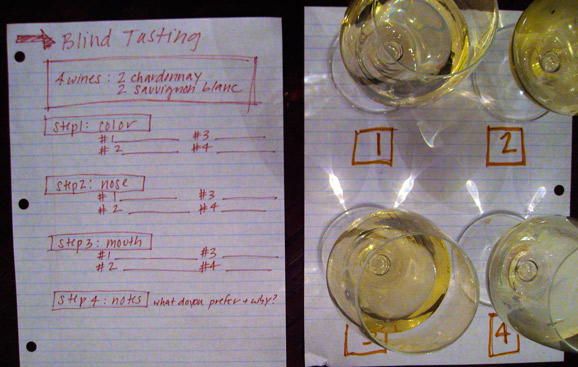 "I think I can finally tell the difference between sauvignon blanc and chardonnay. I know I can,"

He declared.
Okay…so here's a test for Him.
I selected four bottles from John and Pete's (an excellent wine and spirits store in West Hollywood–go there). I presented the wines blind and asked him to go in four steps: color, nose, mouth, and preference.
Results forthcoming…