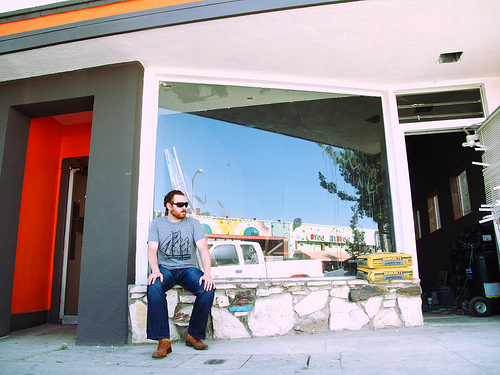 (via TONX photostream on Flickr)
We have no problem paying taxes, but this ballot initiative proposed by Josephine & Kent M. Whitney is just ridiculous. It would raise taxes on alcoholic beverages in California by more than 12,000%. To put this in understandable terms, a 12-pack of Bud Light would now cost as much as a Honda Accord. Haven't these people ever heard of moderation.

Extra Dry Reading: The details of the initiative on ballotopedia.
7 Buck Chuck?:  Dr Vino's take.
People are scared: Some pretty funny comments on LAist.
Drunk Email the Whitneys your complaints.
On a much cheerier note: We are anxiously awaiting the opening of Bar Covell in Los Feliz by the man striking a very Los Feliz pose above with partner Dustin Lancaster and snacks from Heirloom LA's Matthew Poley.