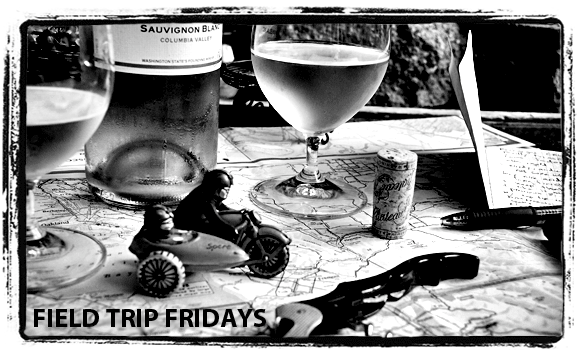 We're staying in this Friday (He's still suffering from back pain…here's hoping lots and lots of wine will help), but these geese are on the move, getting some culture. Not really wine related, but this is the best thing We've ever seen on Facebook: a special new exhibit. We're hoping they'll still be there for next week's Field Trip Fridays. Cheers and happy Friday. (All images and captions are directly from Norton Simon's FB page.)

Yesterday morning, a family of geese tapped their beaks on our front door, wanting to get through to the pond in our sculpture garden. What were we to do?

Come on, kids, this way.

Look! There's an Ellsworth Kelly painting.

I see the pond…