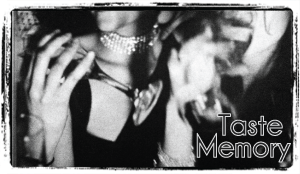 Years before He and I hooked up and started Swirl Smell Slurp we both had personal blogs. Wine was not my focus (shoes, booze, books, art, and a diary I found in an alley were– and still are), but mini wine reviews would pop-up. I'm always game to try something new, but I still seek out these bottles I wrote about all those years ago. Here's a taste.
Juicy
Today is so about sunshine, last night's messy hair, short shorts, flip flops, laughter, and firing up the Weber.
Hey, skip the beer and go for wine at the bbq.
The perfect breakfast wine: 2003 Moscato d'Asti, Rivetti. A slightly sweet, low alcohol sparkler with nice quenching acidity, floral notes, and mellow pear and melon flavors.
Which is my la-ti-da way of saying it's really effin' good.
The perfect grilling wine: 2003 Sauvignon Blanc, Thelema Mountain Vineyards (South Africa). It's like licking a wet rock. Minerals, bracing acid, and oh-so-fresh and clean with notes of cut grass, granny smith apple, lemon.
Cheers, big ears.