We are moving the Swirl Smell Slurp HQ back to where it all began, the Silver Lake hills. While we have both enjoyed living in the Hollywood Hills, we have really missed our old environs. Next week we will be living in what we are calling The Hilltop Manor.
But currently we are drowning in corrugated cardboard. Every room in our house is a few feet smaller with floor to ceiling boxes stacked along every wall. How did we get this much stuff? And now that I packed away those Sorel boots that I haven't worn in 8 months the weather chills out a bit and now I want them back. That's the nature of stuff.
Did I mention all of the wine is packed away too? Yep. We have been ending long days of packing boxes by drinking leftover party beer brought by guests. We don't drink a lot of beer (though I has vowed to start doing so) so we have cabinets full of a couple of Stellas, a couple of Pacificos, some IPA's et al.
But wait, what's that? Oh yeah. We forgot about the stash of Sine Qua Non in the cabinet with the free weights, Lakers basketball and yoga mats. Now where are those glasses?
Fuck.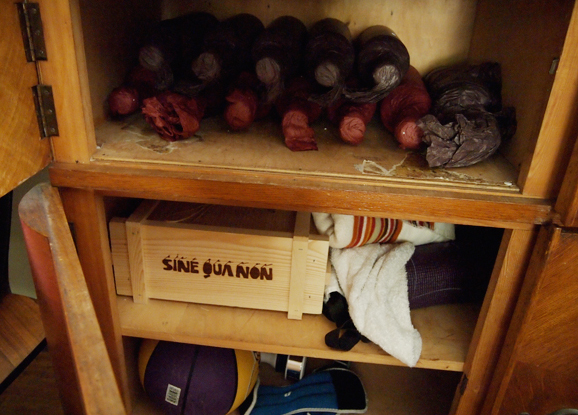 We still haven't packed these, but no glasses. Maybe I'll make a Perfect Manhattan in my mouth.