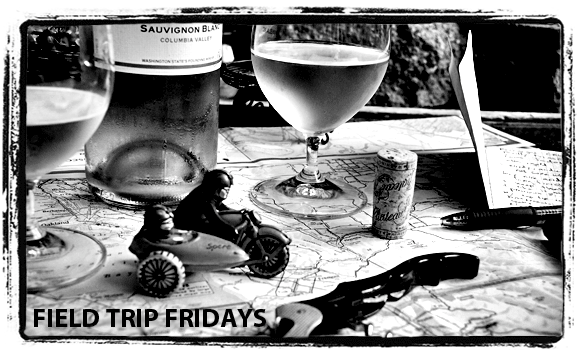 Stop #1: Heath Ceramics
We have uber-talented friends who make delicious things… Libations and general festiveness began at Heath Ceramics for "Artisans United," a collaboration between the exquisite ceramics studio, Valerie Confections and Patz and Hall. Wine, chocolate, cheese, preserves, meats…all presented on the most beautiful pottery you've ever seen. The event was food blogger/Yelper/Twitterer heavy. (So we fit right in.)
We sipped three wines from Patz and Hall:
Dutton Ranch Chardonnay
Chenoweth Ranch Pinot Noir
Sonoma Coast Pinot Noir
No notes were taken on our slurps. All were delicious and were thoughtfully paired with exquisite chocolate and amuse-bouche prepared by VC.
(She takes full credit for this event coming to fruition, by the way. Both VC and PH are old friends and She introduced Chocolatiers Valerie Gordon and Stan Weightman to the winemakers Anne Moses and James Hall at Her birthday party. Free samples is all the payment She asks for. You know our address.)
Stop #2: LACMA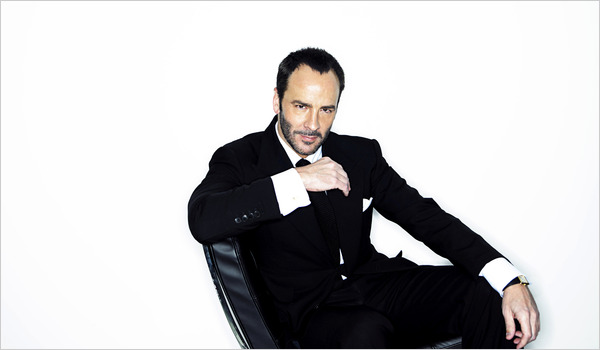 We try to be good citizens and support our local art institutions, so we are LACMA members at the avant garde level. Aside from feeling pleased with ourselves for being good people, we get invited to really, really cool private things. This time it was a special screening of Tom Ford's film A Single Man.
We arrived early and went to the museum's courtyard restaurant Pentimento for a pre-film drink. She had a Tanqueray & Tonic and He ordered a Rioja red. They were out of the Rioja so the bartender recommended a 2004 Celler de Capcanes "Mas Donis" Barrica from Montsant, Spain. Thank you, Bartender: it was excellent.
Before the film Ford took the stage to say a few words, and naturally he was the best dressed man in a very well-dressed room. He demurred at our enthusiastic applause, thanked David Geffen (also in attendance), and the curtain came up. Here is our review: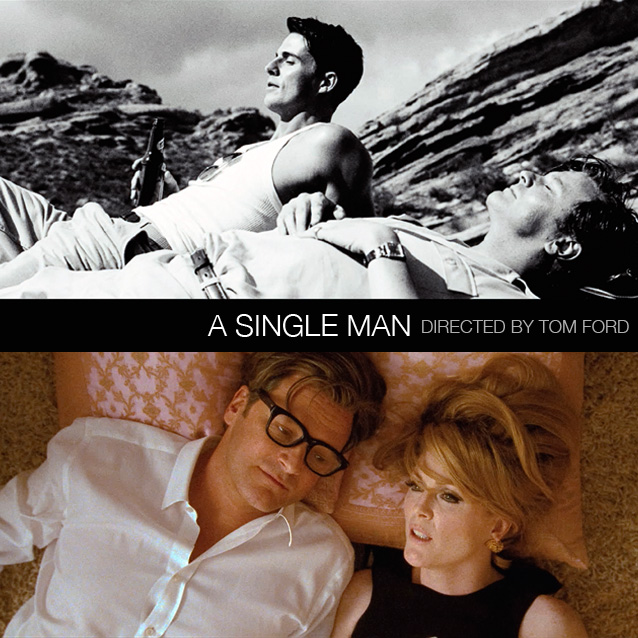 He Said: Totally beautiful to look at, that's undeniable. Although the cinematography was beautiful, the music was beautiful, it kind of felt like watching a 90 minute perfume commercial (think dramatic music, soft focus on exquisitely dressed super-hot people in the snow). About 15 minutes before it ended, I was ready for it to be over. The story is nice, but not all that engaging. It's nice for a film to show a loving relationship between gay men, but I wonder how the story would hold up if this film was "A Straight Single Man". I imagine it would be a little cliché. The acting was terrific and Colin Firth was top-notch as usual. Also, I was happy to see a more subtle John Lautner house in a movie. Although I didn't love it, I liked it, and would recommend seeing it, simply because it is really, really nice to look at. (And I assume that critics that recommend films get some kickbacks and I definitely want some Tom Ford Menswear.)

She Said: The film is visually gorgeous. Every single shot, vignette, scene is meticulously constructed. It is as if the pages of W Magazine have come to life. This said…Ford is a complete fetishist. He focuses on small (albeit beautiful) details that do little to progress the story. Close-ups of heavily made-up eyelids, a naked man being tossed around in water (that has the color and look of Mountain Dew), the hairy, tan legs of a young girl. And all those pretty, pretty boys. (Must they have such pink, plump lips? Gives a chick a complex.) All of this is complete eye candy, no doubt about it. But what is it's purpose? There is nothing ugly (other than some characters attitudes about war, gays, and literature) in the entire film. The cars are pristine, a Pyscho poster looks like a Richard Prince painting that should be hanging in the Guggenheim, the men's suits and ties are perfect, as are the pruned orange trees inside Julianne Moore's mansion. And speaking of homes, really Lautner's Schaffer Residence is the star of the film. I. Want. To. Live. There. A few other thoughts: the film reminded me of Sodenberg's The Limey, both structurally and all that visual obsession; the final bedroom scene was straight out of Blue Velvet; the swimming scene and shots of the lovers on the cliff are straight out of From Here to Eternity–or maybe Herb Ritts' Madonna version. My eyes got tired of all that glorious beauty after about 45 minutes, I had no sympathy for any of the characters, and thought the story was overly clichéd–but, damn–is A Single Man a looker.
Stop #3: Lou Winebar

(Image from Bestor Architecture)

Lou occupies a special place for us because it is where we went on our first "official" date. We had, of course, already had sex and all that, but it was are first time really sitting across from one another at a table.
When we arrived, we were seated between a 6-top and a cuddling/groping 2-top. We asked if we could move to the bar because we felt a bit crowded and, frankly, we just prefer to sit at the bar. We're glad we did. Lou was behind there sniffing and slurping a variety of wines which he would then tell us about. Enamoring him tonight was a Croatian white with a nearly unpronounceable name. Upon sipping it, one of the servers said, "it's contradictory in the mouth," an assessment we both appreciated.
We began our drinking (or rather, continued) with a very pink Cava of which we have forgotten all information. This said, Lou: update your wine list on your website. For food we started with the Market Salad and Charcuterie and Cheese plate. Both were excellent, but wow, the charcuterie plate included the best cheddar cheese either of us have ever tasted (Hooks from Wisconsin–not England).
About a month ago we had signed up with Blackboard Eats for a free bottle of wine at Lou, and tonight we cashed that in and ordered a La Cabotte from the Cotes du Rhone. Lou remarked that it was a light-bodied red that would go well with both of our entrees (Her, the clam and chorizo, Him, the pulled pork sandwich), but he did pour us a glass of Pinot Noir that "is perfect with the pulled pork." This is another reason why we love sitting at the bar.
Our dinner was wonderful. It was the perfect end to a fun, busy evening. You should all go to Lou, don't be alarmed that it's in a mini-mall next to a laundromat (where, coincidentally, we both used to do our laundry–before we ate here, or had sex with each other). It's really fantastic.


2007 Domaine d'Ardhuy Côtes du Rhône La Cabotte (Price: We forgot, because it was free)

He Said: Doing this from memory because I took no notes. I remember it almost bubbling after it was poured. Blackberry and pepper on the nose gave way to a very straightforward, light-bodied wine with hints of cola. Very nice compliment to the pulled pork sandwich. Not knowing the price, I can't really do an honest valuation, but for free it was fucking excellent.


She Said: Deep ruby color. Pepper, earthy nose with an underlying gaminess. A slight frizzante on the tongue. Not as heavy or overly earthy in the mouth, which I was grateful for. Dark fruit, pepper, spicy wood, a little clunky, but pleasant and silky. Fine and easy drinking. And what a value: FREE!