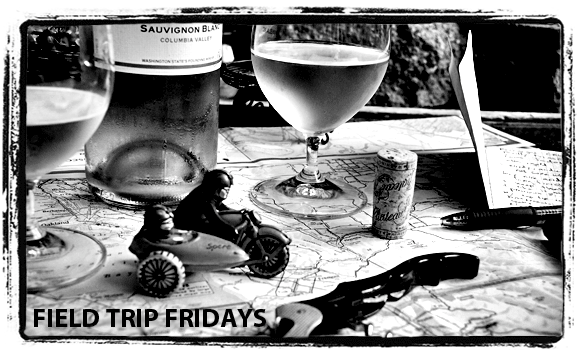 Some days everything just goes right. This is one of them. It all started at…
The Berrics
We had to swing by The Berrics (the most popular private skatepark in the world, and the most viewed website in skateboarding) to pick up Steve Berra for the LACC Luncheon. I have known Steve for 20 years and I worked with him at The Berrics for a couple of years. The growth of The Berrics has been outstanding and impressive. We are currently working on a few things together, and that's why we are "honored guests" at the luncheon. Even if you have never skated, The Berrics website is quite entertaining and I would recommend that you check it out. I have to mention that Steve and I had a 3-hour meeting this week with a billionaire philanthropist with the last name Annenberg. It's nice to meet billionaires.
LA Conservation Corps 2010 Luncheon Celebration (Los Angeles Historical Park, the old Cornfields)
As I mentioned above, I am working with Steve and the LACC on a couple of architectural projects. The LACC is a fantastic organization with truly ambitious and genuinely good goals. Today they were presenting scholarships to over 250 kids from tough backgrounds. 2 of the kids spoke, it was very moving, She cried.
We had been seated at a table right in front of the stage, and at the table was a well-dressed handsome man who introduced himself to us as Alvin "and this is my lady Crystal." She, Steve & I all picked up the catalog in front of us that listed the speakers and the schedule. At separate moments, both She and Steve leaned over to me and pointed at the name "Xzibit." My only thought was, "Cool, Xzibit is here." I can almost guarantee that I am a bigger fan of Xzibit's music than either She or Steve, but it took me another five minutes to realize that Alvin was Xzibit. Then there was a funny exchange:
Steve: So you have to get up on stage, huh?

Alvin (Xzibit): Yeah but I ain't gonna rhyme.

Me: Not even a little What You See is What You Get?

Xzibit (Alvin): Nah, and no Bitch, Please either.
Then he got on stage and the first thing he said was, "I'm not gonna fix your cars." The kids loved him. He was excellent and funny and charming and sincere. He wasn't there trying to push or sell anything. It seemed that he was doing it strictly because he believes in what the LACC is doing for these kids. And it was his third year presenting the scholarships. Xzibit is very nice and I really like him.
Lunch was served in an LACC nylon lunch bag and We had turkey sandwiches, pasta salad, fruit salad and water as City Council President (and rising political star) Eric Garcetti spoke. Wow, he's awesome. I really like him too.
The Gorbals
After our inspiring lunch We were in the mood for a glass of wine. Since We were downtown We decided to pop in and see our friend Ilan at The Gorbals. I designed the space and like to check in every now and then to see how it is holding up, and I really love seeing people seated on the stools I built with my hands. Ilan wasn't there, so I called him and he said (in that very frazzled Ilan way), "I'm not there. I don't have time. I am working on something
time-sensitive. OK, I'll come by for 2 minutes and say hello and give you a kiss." That is actually how a lot of my conversations with Ilan go. We each had a glass of a Pine Ridge Viognier / Chenin Blanc blend. Ilan came by and said hello, and I learned that the time-sensitive "thing" was that he had to move a giant TV before his girlfriend got home from the airport and got mad at him. I love Ilan, but I am happy to report that he did not, in fact, kiss me (though he did kiss Her). The wine was light, lovely and refreshing.
K&L Wine Merchants
I haven't been to K&L in a long time, which was long before I knew anything about wine. Today, it felt like I was at Disneyland (that is, if I actually liked Disneyland). Maybe I should restate that last sentence: Today it felt like I was at, umm, a Lakers game. Aisles and aisles of bottles. Oh, look, some Txakoli. We have to get a bottle of that. We were there to pick up wine for our United Slurps of America: Washington post that will go up this coming Monday, but left with those 5 bottles, a Txakoli, a Madeira, a bottle of Karlsson's Gold Vodka, and 4 bottles each of Fever-Tree Bitter Lemon and Tonic Water. And I almost bought a hat because my hair is getting kinda long. Any wine shop that has shopping carts is OK by me.
Later She checked her history online and informed me over the past dozen years she has spent something like $50,000 at K&L. Whoa, darling.
Lou Winebar
We've already written about Lou in a previous Field Trip Friday. What can We say, We like the place. The service, food and wine are always top-notch. When We sit at the bar Lou almost always pours us a taste of some interesting wine that he is drinking from a region you wouldn't expect to make good wine. I think last time it was Croatia. Tonight We sat at a table, She had duck, I had the Niman Ranch Ribeye. We shared Mac & Cheese (with Hook's 10 year Cheddar, oh my), the charcuterie plate and olives and almonds. We drank 2008 Ribeira Sacra Vina do Burato; the medium bodied wine with flavors of pomegranate / cranberry and tart was a nice compliment to both of our meals.
When We got home, She Tweeted:
To which Lou replied:

I'm very surprised Lou knows of my Txakoli obsession. As much as I do love Txakoli, I hope Lou knows that in the He/She/Lou triumvirate, I am the one with the least wine knowledge. Either way, see you at Lou next week. And how does he know that She tweeted that and not me. Hmm…