First thing first, how beautiful are the Wine Guerrilla labels. We know…pretty surfaces say nothing about the juice inside, but really, you can't help but ooh and ahh over the dreamy, feminine Paul Klee-inspired paintings of semi-nude muses. And such lovely images for a grape that is often described as meaty, over-bearing, too alcoholic, masculine. Are the clever folks at Wine Guerrilla trying to tell us a different story?
Recently We enjoyed two different Wine Guerrilla zins over a perfectly grilled sirloin with a few friends. The smokiness of the meat and the deep, earthy, dark berry flavors of the wine were a fantastic compliment. We didn't take notes, but a common comment was, "Is there more wine?"
No, We answered, secretly holding back two bottles to taste side by side, in a more serious-taking-notes setting. We were curious if We could taste the difference between two wines from the same region: Dry Creek Valley. One of the wines was labeled as such and the other from "Cofffaro Vineyards, Old Vines." We asked our wine novice friend G Zamora to taste with Us. Or rather, he asked to be a part of our tasting.
A cool thing about Our young friend Zamora is his openness to trying new things…especially booze. Lately he's been exploring wine. Just a few months ago he brought a bottle of Jameson's to a party, but the last two gatherings it's been wine. And not wine from the corner store (although We have nothing against this…Hello, Big Mac's Mondays), but from a wine shop. Not only that, He asked for help with selecting a wine. This can be intimidating stuff for a young man who up until a year ago drank nothing but Corona Light and will probably be carded for another decade. Needless to say, We said, Of course…taste with Us.
So here are Our takes on two zinfandels, both from Dry Creek Valley, both from Wine Guerrilla, both FANTASTIC (oops…spoiler).
Zinfandel, Dry Creek Valley, Wine Guerrilla 2008 (sample, retails for about $22)

She said: The color is deep, opaque purple-y garnet. On the nose blackberry juice with a hint of spice and wood. Quenching with medium tannin. Not hot, despite the 15.7% alcohol, rather the wine is fresh and lively and also not over burdened by fruit. Some tar and coffee with the tartness of raspberry and boysenberries. Really terrific and easy to drink alone, but imagine it would be a delicious accompaniment to grilled meats and be a good food wine in general. Greatly enjoyed it.


He said: Deep purple, glassy and opaque. Much more zing and fruit on the nose than the "Old Vine" reviewed below. Cherry, earth, tobacco, cola, cedar and tar on the nose. In the mouth it's tart and a little chalky. Like the "bottlecaps" candy. Also some wood texture, like chewing on a toothpick and a waxy lipstick-y feeling and taste, even. Really good.

Zamora said: It's a purpley-red color. The smell is more fruity than the old, but is still intense. It was light and easy.
Zinfandel, Coffaro Vineyards "Old Vine," Dry Creek Valley, Wine Guerrilla 2008 (sample, retails for about $35)

She said: The color is identical to me to the Dry Creek, but in the nose has more intense blackberry flavors, like a syrup to pour over pancakes; also cassis and cedar. On the palate there is intense fruit in the beginning that leads to medium/high tannin–lots of structure. Some bramble/earthy flavors mixed with blueberries, mushroom, and vanilla bean. Really great, again. Not sure I prefer one over the other, but they are different: the straight Dry Creek is more fresh, the Coffaro more mellow and earthy. Both a delight.


He said: Same color as the above. Cola, maybe prune juice-Dr. Pepper, earthy, cherry and musty on the nose. (I also agree with Her on the pancake syrup.) In the mouth it's creamy cola with a little vanilla. This one is 15.6% alcohol, but not high heat. I can, however, feel it on the roof of my mouth which I burned on pizza at the W Hotel last night. Full-bodied, tannins throughout with some weight on the mid-palate. Really, really good.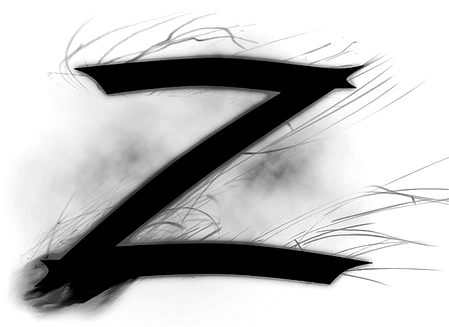 Zamora said: The same purpley-red. At first smell was just intense. Later the smell reminded me of butterscotch. The taste reminded me of incense. It tingled the tip of my tongue.