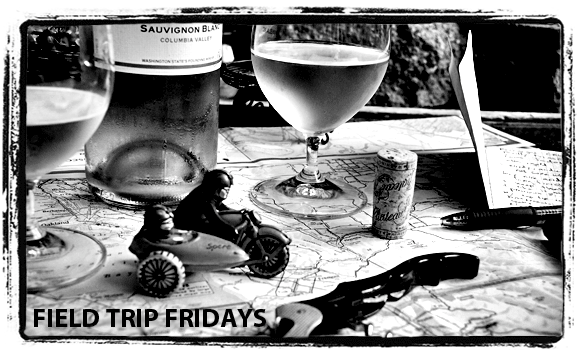 The W Hollywood:
We don't like to use this blog as a platform to disparage anything or anyone; it's really just not who We are. But, you know what? Offend Us, and We can both be quite vengeful people.
Over the last decade We have been loyal Starwood patrons; both as a couple and long before We even knew one another. It isn't an exaggeration to say that We have spent 10′s of thousands of dollars at Starwood Hotels. We even recently wrote about how much We loved The Joule in Dallas. She just checked Her Starwood account to see where She has stayed:
W Chicago-Lakeshore
W Chicago-City Center
Lanai at Manele Bay (now a 4 Seasons)
Sheraton Austin
The Joule
W New Orleans-French Quarter
The Phoenician-Scottsdale
W Westwood
Palace Hotel-San Francisco
W New York
W The Court- New York
W Union Square- New York
W Times Square-New York
Westin Bonaventure-Los Angeles
and several airport stays at 4 Points Sheraton
When the new W in Hollywood opened just down the street from Her house, We were happy. We liked to walk down on weekday evenings for a bite and some drinks.
We were loyal. Were.
A couple of nights ago We were entertaining a friend (and client) at Her house and decided to walk down to the W. This friend/client happens to be a fairly well-known musician who was in town for a night before going to perform at Coachella. After a couple of drinks at Her house, We decided to walk down to the W to get a bite to eat and a bottle of wine. I tried to walk in as I have several times before only this time I was stopped by an idiotic man with a clipboard in his hands asking if I was staying in the hotel or was "on the list." "No," I replied, "I am just here to get a drink and some dinner."
He looked at Us and Our musician friend who happened to be casually dressed and wearing a baseball cap and said, "The hotel is only for guests right now." I happen to know that they always let people in and what he was saying to me was horseshit. You know what? Let the prices for food and drinks that We were willing to pay decide the exclusivity of your hotel, not some dipshit, minimum-wage doorman who has a list but no clue.
We were obviously offended. And embarrassed. As was Our friend, who thought that it was his (and his hat's) fault that We couldn't get in. I was fucking fuming. Like, really, really pissed. I've been turned away from places in Hollywood before and not thought twice about it (although I would never go back). But this was a corporation to whom We were, regretfully, loyal.
Suck it W Hollywood, and Suck it Starwood.
From now on when in NYC we will stay at The Standard. And there are many luxury choices in every other city too. We are implementing a full Starwood boycott and would recommend that our friends and families stay somewhere else as well.
The Bowery
We went to The Bowery and had a perfectly good dinner with a perfectly decent bottle of wine, but I was too angry to really enjoy it.