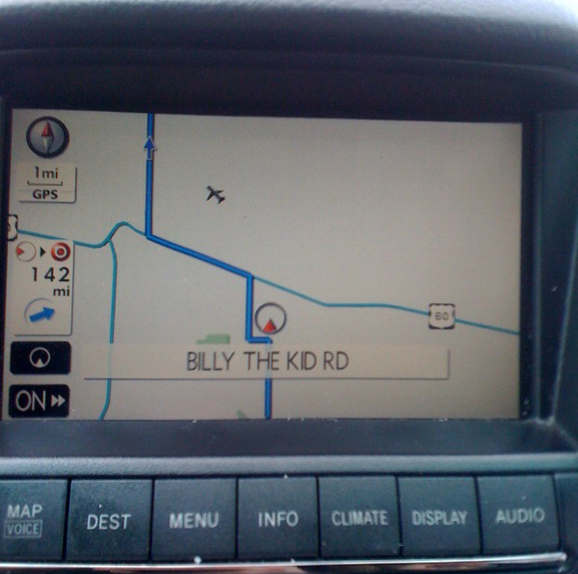 We are in Childress, Texas. We will recap our roadtrip when we get to our destination. Now we are going to try to find a good steak made from grassfed, non factory farmed cattle (we are listening to The Omnivores Dilemma on CD). Good luck to us.
Also, many of the towns along Highway 287 are dry and very puritanical. Thank you to Estelline, Texas for the bottle of Jack Daniels. We love your sinful ways.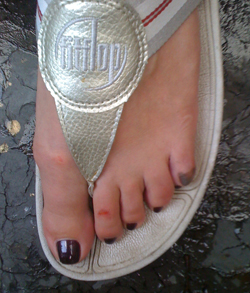 In preparation for our trip which involves sitting in a car for 8 hours a day for several days, we decided to take a walk this morning (who am I kidding? late afternoon). I suggested an urban walk, as opposed to our usual walk to and around the reservoir. I may have been a little over-ambitious, the 5.5 mile walk nearly killed me. And we passed, this bar, and this bar, and this bar, and this liquor store, and this restaurant, and this restaurant, and this restaurant, and this great cheese shop. It was very hard not to duck inside any or all of these, indulge and call a cab. But we persevered and are now drinking vodka without being able to move our stiff legs. This is all so uncivilized.
We know where we are staying the first night of our trip.
Wine is made in every state, but, of course, 95% of the domestic wine I drink is from California (although at the moment I happen to be enjoying a Cab from Washington). I always just assumed (and really still do) that California makes the best wine in America. But I also always assumed that France and Italy produce the best wine worldwide, though lately I have found that I think I prefer Spain.
So is there a state out there that makes better wine than this beautiful one we live in?
On Sunday, we embark on a 3 week roadtrip through 3 other states and plan on tasting as many wines locally as possible. Who knows, maybe I am a huge fan of New Mexican wines and I don't even know it.
As we are busy preparing we realize that some of our daily regular features (Big Mac's Mondays and Wine Web Wednesdays) have been preempted. We promise to make up for it with posts from the road.
Our round trip route currently looks like this:
LA to Grand Canyon
Grand Canyon to Albuquerque
Albuquerque to Dallas
Dallas to Austin
Austin to Marfa
Marfa to Deming
Deming to Phoenix
Phoenix to LA
We are going to stare at the Grand Canyon for a minute and then drive to Albuquerque to visit Gruet, recommended by Thomas Favorite and TriceraPops. Then we are heading to Dallas to see my family for Christmas. Dallas is home to several great museums: Ando's Ft Worth Modern, Kahn's amazing Kimbell Museum and Renzo Piano's Nasher. We may also cash in some Starwood points and spend a night or two in the stunning new hotel The Joule.
Next we are going to Austin for NYE. She usually stays at the San Jose, but we already booked a Starwood Hotel here (Our points expire in February). I assume we will visit Barton Springs on New Years Day to alleviate our hangovers before we hit the road to Marfa, TX. We are both Donald Judd fans and very excited to take the tour. We are gonna stay at the non-Starwood Thunderbird, which happens to be owned by the same woman who owns the San Jose.
On the way back to LA we are stopping in Deming, only because it is a nice stopping point (although any other suggestions at or around there will totally be considered). Then a night in Phoenix and some pizza at Pizzeria Bianco, the best pizza in the United States of America (She went there for the first time for Suzanne Goin & David Lentz's wedding). And then Silverlake bound…
Any food, wine (or anything else) recommendations for any of these locations is greatly demanded and mildly appreciated.