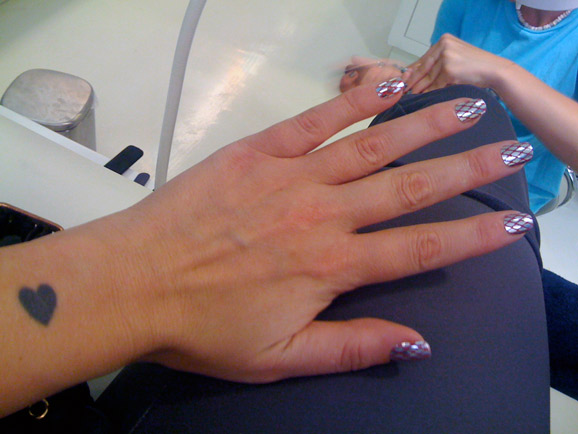 The reason I missed out the latest Sine Qua Non offer: I was sipping bubbly and getting a Minx mani when the email landed in my inbox.
The offer was sent to both the SQN mailing list and waiting list, with the first 300 respondents being rewarded an allocation. The rest of us suckers, regardless of how long we've been on the mailing list (me: day 1–I created it), or how many thousands of dollars we've spent (say the college education of one of MK's kids) are out of luck.
Upset? Yes. But damn, those nails look good. And the toes are a lovely Rhone-ish red.